About Dayton Massage Connection
Dayton Massage Connection is a holistic health services provider that specializes in the healing arts of massage therapy, bodywork, and energy work while addressing the functional part of the individual through personal training and wellness coaching.
History of Our Company
The Dayton Massage Connection was founded by Donna Armentrout in 2002, initially as a sole proprietorship, that later converted to a Limited Liability Corporation. The initial focus was to offer sports and medical massage along with Reiki services. In 2003, we realized the benefit of offering on-site massage in corporate, nursing home and event settings and the development of the Dayton Massage Team was realized. As a result of the growth and change in our demographics, we saw the need to expand our service offerings once again. In 2010, we added personal training, coaching and health education to reach those who are taking a more proactive approach with their long-term health and longevity.
We have maintained the same philosophy throughout our expansion. To provide high quality professional services to those seeking improved health and wellness in their daily lives. Our goal is to provide integrative services that promote health, well-being, stress management and pain relief to individuals and corporations who want to create a better physical and mental balance in their lives.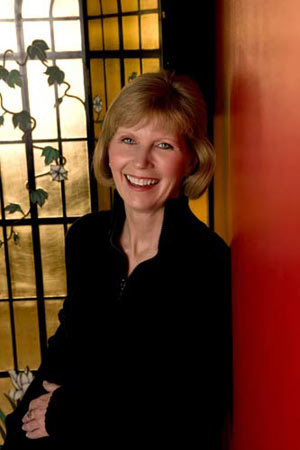 Donna L. Armentrout, LMT
Is a native Buckeye raised in Grove City, OH, who first discovered sports massage as an avid runner in 1984. Throughout the years she has experienced various types of massage therapy, bodywork, and exercise techniques to improve her health, manage stress and recover from an auto accident. Due to the positive effects this work had in her life, along with the continued interest to grow and share these benefits with others. She made a commitment to the profession and changed careers in 2000.
Prior to making this career change, Donna spent seven years in adult education as a teacher, department chair, financial aid officer and recruiter. She later made the transition into the corporate world of sales, marketing and management. By experiencing a wide array of working conditions, she has been able utilize this information and incorporate it into customized program design for clients in similar situations.
To this day, Donna continues to enhance her knowledge and personal growth by attending numerous workshops and seminars each year. This helps her better understand the up and coming trends in the industry as well as updated research on health related issues
As a client, you can expect Donna to take an interest in your goals and work with you to achieve them. Over the years she has developed an innate ability to listen intuitively and tailor sessions to your individual needs.
In her spare she enjoys community outreach, spending time with friends and family, traveling, and photography.
Qualifications:
Graduated from SHI Integrative Medical Massage School, in Dayton, OH. Licensed by the State Medical Board of Ohio (2002) and certified by American Council on Exercise (2010), as a personal trainer
Professional Associations and Memberships
2002 – Present American Massage Therapy Association (AMTA)
2002 – Present AMTA Ohio Sports Massage Team
2002 – Present American Heart Association CPR and First Aid certifications
2002 – 2004 Miami Valley Massage Therapy Association
2004 – 2006 Adjunct Faculty SHI Integrative Medical Massage School
2003 – 2006 Advisory Committee Sinclair College IMDT Massage Program
2003 – Present Metro Dayton Business Networking International (BNI)
2011 – Present IDEA Health & Fitness Association