Massage Therapy Services Menu
---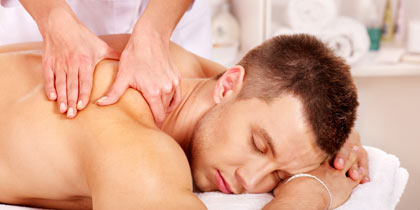 Relaxation Full Body Massage
A light to moderately deep massage designed to relieve muscle tension, release mental and physical strain, stimulate circulation, in a safe, nurturing environment for deep relaxation. Methods are tailored to your specific needs creating a heightened sense of well-being.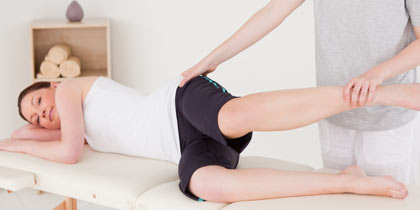 Sports Massage
Customized to the athlete and their sport, this massage helps the muscles return to normal function, allowing the athlete to resume activity sooner. This massage is ideal for any athlete interested in injury prevention, recovery, maintenance or overall wellness.
Medical Massage *
Customized for individuals seeking relief for conditions such as sciatica, carpal tunnel, arthritis, low back pain, chronic neck pain, anxiety, rotator cuff injuries, etc.
*Note: Physician Referral Required
Specific Medical Massage *
Specific to one muscle or group of muscles, this is available to those individuals who have completed their initial assessment and require maintenance for a chronic condition.
*Note: Physician Referral Required
Upper Body Therapeutic
Focuses on the neck, shoulders, back and arms. This concentrated massage eases tension and improves circulation. Ideal for those people who work in an office setting or hold tension in their upper body.
Student Massage
This massage is designed for the active student under 18 year's old. It is ideal for those who participate in a variety of sports, band, and orchestra or just need work on their backs as a result of carrying around a heavy backpack.
Stress-Buster
Great for people on the go needing to unwind. We incorporate myofascial release, polarity, joint movements and other techniques to relieve tension in the most used muscles, increasing overall relaxation.
Ultimate Therapeutic
A full 90 minutes to melt your stress away. We use techniques to increase circulation, reduce tension in the soft tissues, Energywork to calm the nervous system and Aromatherapy to leave you renewed and rejuvenated.
Integrative Bodywork
---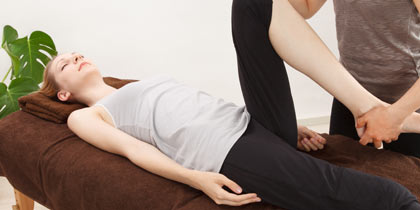 Body Balancing
Is designed to lengthen, stretch and improve range of motion and joint movement through gentle bodywork techniques that support the body's natural movement patterns. We start with an assessment of gait and flexibility and develop a session to improve balance, muscle tone and circulation.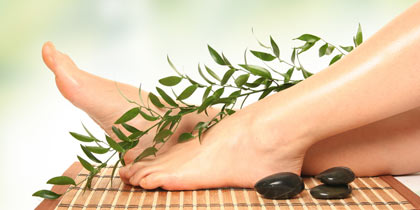 Happy Feet & Lower Extremity
Specifically designed to relax the lower extremities and feet. We incorporate techniques to reduce swelling, enhance circulation and lengthen the muscles in the in the lower extremities while enhancing relaxation and calming the central nervous system. This is great for those on their feet all day.
Body Tuning
Uses specially structured whole harmonic sound waves that "move" through the bones and connective tissues of the body while balancing the patterns and functions of the brain. Which takes the body into a deep state of relaxation People have utilized this treatment to reduce pain from shingles and neuropathy, improve mental clarity and overall relaxation.
Tip Top Toe
Indulge in this stimulating treatment that reduces fatigue and tension—the perfect remedy for any tired body or mind. We begin with an invigorating massage of the head, scalp, neck, and shoulders followed by a facial acupressure massage. A short hand and foot massage follows, completing this head-to-toe treatment. You'll leave in tip top toe shape!
---
Scheduling Individual Appointments
All clients are asked to complete a Client Intake Form prior to receiving a service. This information helps us design your session. For your convenience these forms can be printed / completed prior to your appointment.
Payment is due at the time of service: Cash, check, Master card, Visa or pre-purchased gift certificates are accepted. Due to nature of our business, cancellations are requested at least 24 hours in advance so that we may offer your appointment time to others. Payment is expected for missed appointments.
New clients are encouraged to arrive at least 5-10 minutes prior to your scheduled appointment, to relax and allow yourself time to enjoy your surroundings. If a client is late, the session will end at the originally scheduled time.
Please read our full terms and conditions for scheduling and payment details.
Medical Form Downloads
Client Intake Form - Physician Referral Form
Testimonials
Small changes can produce big gains in overall well-being.

S.S., MVRF

Since I have been getting regular chair massage my headaches and shoulder tension has decreased.

C.W, MWV

I am able to work longer because I do not have pain in my neck and back.

S. L, LCA Vision

I learned a technique for releasing jaw pain as a result of clenching, that has been very beneficial.

H. D. Kodak

I look forward to massage Thursday, it has made a big difference in my body and attitude.

J.M., Research Park